Top-Notch Pressure Washing Company For Kannapolis, NC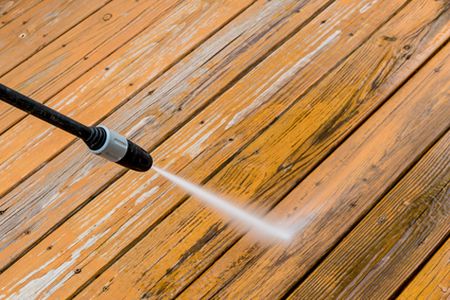 When you keep your Kannapolis home clean with pressure washing, you are preventing a lot of problems that could drastically shorten its lifespan. Pressure washing will save you time and money on repairs and replacements. Keeping your home clean with pressure washing and other maintenance, such as gutter cleaning, will protect your home from problems that could lead to mold growth within your home, having multiple effects on your family's health.
One of the many responsibilities that come with being a homeowner is the upkeep of your property's appearance. Foot traffic, weather, and everyday wear and tear can take a toll on your Kannapolis home, but it shouldn't let your home become an eyesore. Routinely washing your home can protect it from dirt, mold, mildew, grime, insects, and other unpleasantries that can cause damage to your exterior.
Pressure washing is a great way to improve your Kannapolis home's curb appeal. You will extend the life of your siding and maintain the value of your home, and prevent costly repairs. Your Kannapolis property is important to you, and it is important to us; we do our very best to deliver quality results and go above and beyond in service for our customers.
When It Comes To A Spotless House Washing Clean, We Are The #1 in Kannapolis!
Some homeowners try to take on pressure washing to save money, but this can be dangerous and damaging to your property. When you hire our team of professionals to come to your home, you won't have to invest in expensive and heavy equipment, you eliminate the risk of gouging and splintering your siding, and you have all the work done for you! There are many advantages to hiring our Kannapolis area professionals to clean your exterior; you'll be amazed at how great your home looks!
Get Your Home Professionally Cleaned With The Best Roof Cleaning In Kannapolis!
When you get right down to it, roof cleaning has an immeasurable number of benefits for your home. If you see black streaks and stains on the roof of your Kannapolis home, it is time to look for a roof cleaning service. Keeping your roof in good condition will go a long way in enhancing the service life of your property.
Rather than overhauling your roof, your time and money will be saved to spend on what you want. When looking for a roof cleaning company, you want a company with integrity and a respectable reputation. We are dedicated to treating our customers and their homes like they're our family, and that is just one of the many reasons Kannapolis chooses us for all their pressure washing needs.
Reviews & Testimonials on Locklear's Pressure Washing in Kannapolis, NC
There are currently no reviews or testimonials for Kannapolis, NC. Check back soon!
Cleaning Articles & Tips
Get Your Home Clean From The Top Down!

Are you noticing dark spots and streaks on your roof? Those stains are not just a sign of natural discoloration; they are signs of moss, mold, and algae. Removing these stains from your roof is an es […]

DIY Pressure Washing Can Do More Harm Than Good

These days, many people spend more time at home and sprucing up their living space in their free time. Homeowners are also being introduced to the benefits of pressure washing and trying to tackle th […]
GET A FREE QUOTE TODAY FROM A CONCORD PRESSURE WASHING PROFESSIONAL!