Mooresville's Best In Exterior Cleaning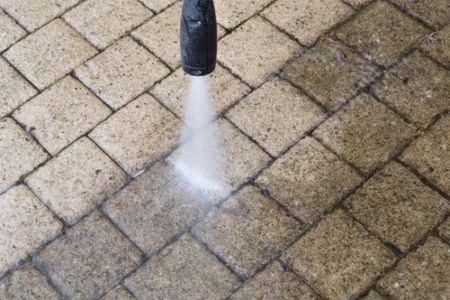 Your Mooresville home deserves more than just your average cleaning; it deserves the best in pressure washing. Your home protects you and everything in it, and it deserves the same protection and care to properly function and shelter you and your belongings from the elements. Over time, your Mooresville home sustains a lot of damage from fading and everyday wear and tear.
Our pressure washing experts have the knowledge and experience to enhance your Mooresville home's overall appearance and condition. There are many benefits to having your home's exterior cleaned; it's challenging to focus on just one area! Pressure washing your home can extend the service life of your house, increase your market value, boost your curb appeal, and eliminate expensive repairs and replacements.
Got Mold, Algae, And Lichen On Your Mooresville Home Roof? These Common Problems Indicate Your Property Needs Roof Cleaning
Homes in the Mooresville area see the same common issues that plague rooftops. Algae can cause black spots on your roof to form, attracting sunlight and creating hotspots that increase the temperature in your home, causing your heating and cooling bill to go up. Mold not only has negative repercussions on your home but on your family's health as well, causing respiratory issues and allergy flare-ups.
Homeowners trying to place their homes on the housing market should do so after giving their home a thorough roof cleaning. Potential buyers are looking for well-kept homes that won't require expensive repairs and maintenance upon moving in, and a roof covered in moss is a good sign there is leakage happening somewhere in the home, and mildew is a sign of poor drainage, signaling your home also needs gutter washing.
Seeing Spots On Your Mooresville Property? It May Be Time To Schedule A House Washing Treatment
Did you know pressure washing can extend the service life of your Mooresville home? By simply washing your home's exterior, your deck and fence, and your driveway and sidewalk, you are preventing costly expenses such as repairs and replacements from happening in the future. Maintain your Mooresville home with our pressure washing service, and watch the years of buildup wash away!
House washing will give your home a sparkling appearance, impressing your guests with a well-maintained appearance, and will make your neighbors happy that you are adding to the market value of your neighborhood. What sets us apart from the competition is our commitment to you and making your home look the way it was always meant to look, tidy and charming. For a reliable house washing clean you can count on, Locklear's Pressure Washing is the only choice.
Reviews & Testimonials on Locklear's Pressure Washing in Mooresville, NC
There are currently no reviews or testimonials for Mooresville, NC. Check back soon!
Cleaning Articles & Tips
Get Your Home Clean From The Top Down!

Are you noticing dark spots and streaks on your roof? Those stains are not just a sign of natural discoloration; they are signs of moss, mold, and algae. Removing these stains from your roof is an es […]

DIY Pressure Washing Can Do More Harm Than Good

These days, many people spend more time at home and sprucing up their living space in their free time. Homeowners are also being introduced to the benefits of pressure washing and trying to tackle th […]
GET A FREE QUOTE TODAY FROM A CONCORD PRESSURE WASHING PROFESSIONAL!