Window Cleaning For Sparkling Exterior Glass That Looks Like New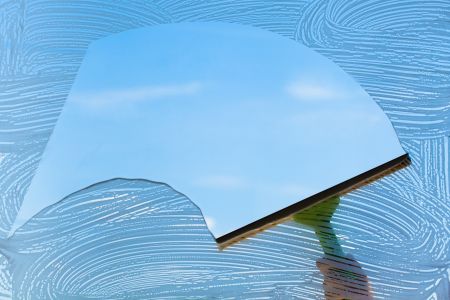 The humid climate of Concord makes it easy work for dirt, grime, and pollen to cling to your windows, giving them a filthy and unappealing look. Window cleaning keeps residue from building up on your windows and oxidation caused by metal screens from leaving marks. Our friendly and knowledgeable window cleaning technicians take great care of your home to ensure your Concord home's exterior will look better than before!
If you're tired of climbing tall ladders and scrubbing dirt, dust, cobwebs, and insect nests from your windows? Our window cleaning service removes all unwanted streaks and stains from your glass. We have a solution for many problems, such as mold removal, cutting through hard water stains, or paint left behind after a remodeling.
If It's Dirty, We Will Clean It!
The experts at Locklear's Pressure Washing provide top-quality window cleaning for both your home and commercial business. We take extra precaution to ensure your garden and landscaping is not harmed, and that your windows are not scratched or broken. Our window cleaning detergents are safe for the environment, your family, and your pets.
Window cleaning can help extend the service life of your windows. By keeping the window screens clean, you prevent the risk of oxidation and keep the screen in excellent shape to protect your windows. Clean windows help increase your home's curb appeal and are a great thing to do for your home if you plan to put it on the market.
Your windows aren't the only part of your home that needs a routine cleaning; your whole exterior can benefit from regular cleaning and pressure washing! Pressure washing your home will stop debris and moisture from seeping into cracks in your siding and wood that cause rotting and structural damage. It will also extend the service life of your home and your home's extensions, such as decks and fences.
Pressure washing can breathe new life into your Concord area property. Our cleaning experts have the proper equipment and training to restore your home to its original beauty. We can safely wash away years of dirt build-up and contaminants to give you a home you can be proud of.
Pressure washing is an effective way to clean your home and prevent potential damage from everyday use and the elements. Our customers trust us as the #1 in house washing and pressure washing in Concord. Don't let mold, mildew, dirt, and stains take over your home, call Locklear's Pressure Washing today and see how pressure washing can transform your home!
Cleaning Articles & Tips
Get Your Home Clean From The Top Down!

Are you noticing dark spots and streaks on your roof? Those stains are not just a sign of natural discoloration; they are signs of moss, mold, and algae. Removing these stains from your roof is an es […]

DIY Pressure Washing Can Do More Harm Than Good

These days, many people spend more time at home and sprucing up their living space in their free time. Homeowners are also being introduced to the benefits of pressure washing and trying to tackle th […]
GET A FREE QUOTE TODAY FROM A CONCORD PRESSURE WASHING PROFESSIONAL!