Roof Cleaning Restores Your Roof's Luster In Just One Day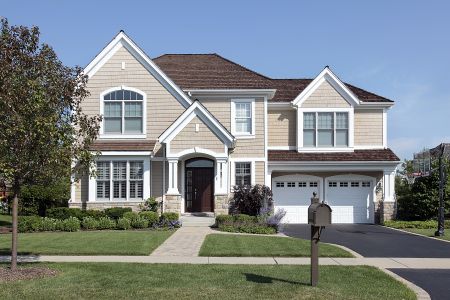 Adding cleaning the roof to your list of chores can be a daunting and overwhelming task. Locklear's Pressure Washing offers roof cleaning as one of our many services in the Concord area. Roof cleaning is a job best left to professionals, and ours are trained and ready to tackle all your home improvement jobs in Concord.
Seeing Black And Green On Your Shingles? Locklear's Pressure Washing Has The Solution To Restore Your Roof To It's Natural Brilliance
Black stains on your roof are a sign of fungi and bacteria. Over time these begin to eat away at your roof shingles, slowly decomposing your roof. To safely clean your roof, we use soft washing to remove mold and stains and protect your roof from further damage.
We use eco-friendly solutions to lift stains and prevent the bacteria from spreading to treat roof algae and bacteria. If you notice black streaks and moss growing on your roof, don't wait to hire a professional roof cleaning service. Allowing these harmful bacteria to grow can reduce the service life of your roof by 50%!
This can cost you thousands of dollars in premature roof repairs and replacements. In addition to the unappealing stains, the black streaks will absorb more sunlight and raise the temperature of your home, costing you additional sums of money on your electric bill. By adding roof cleaning to your home's routine maintenance, you can offset these financial headaches and extend the life of your roof.
While performing roof cleaning maintenance, you should also consider gutter washing to ensure your whole upper exterior is fully protected. Allowing moss to build upon your roof and leaves to clog your gutters is a perfect combination for water damage. Like pressure washing, roof cleaning has numerous benefits to your home, and it is one of the many services we are proud to offer our customers.
Locklear's Pressure Washing is more than just the leader in pressure washing in Concord; we always offer our customers quality cleaning and the best in service. After our roof cleaning, your curb appeal and market value will instantly increase, and you will be saved from expensive repairs and replacement costs. For a superior quality roof cleaning, you need Locklear's Pressure Washing!
Cleaning Articles & Tips
Get Your Home Clean From The Top Down!

Are you noticing dark spots and streaks on your roof? Those stains are not just a sign of natural discoloration; they are signs of moss, mold, and algae. Removing these stains from your roof is an es […]

DIY Pressure Washing Can Do More Harm Than Good

These days, many people spend more time at home and sprucing up their living space in their free time. Homeowners are also being introduced to the benefits of pressure washing and trying to tackle th […]
GET A FREE QUOTE TODAY FROM A CONCORD PRESSURE WASHING PROFESSIONAL!