Keep Your Business Looking Sharp And Spotless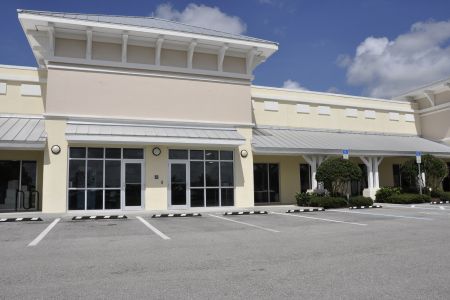 As dirt, debris, and grime begin to build upon your business's exterior, your building will begin to look worn and faded. Add in mold and mildew, and your building's hue can turn an unpleasant color. A dirty exterior can make your business look unattractive and uninviting, turning prospective customers and clients away and hurting your bottom dollar.
Pressure washing your business can significantly impact your business's appearance and the impression it gives. Because your business sees heavy foot traffic with employees and customers, your establishment requires special cleaning. As a business owner, one of the best ways to keep your property looking its finest is with commercial pressure washing.
Boosting Your Business And Curb Appeal
Pressure washing your property regularly can save you money and preserve your building's exterior. When you allow mold, mildew, and dirt to take over, these stains become increasingly difficult to remove. Mold and mildew can also eat away at your building's foundation and structure, which can be very expensive to repair or replace.
Regular commercial pressure washing can prevent your building from aging as a result of built-up residue and grime and improve the conditions of your workspace. Nothing ruins the appearance and curb appeal of your property, like stains and a faded exterior. Don't let blemishes hurt the value and reputation of your property; Locklear's Pressure Washing experts are here to restore your building to its natural beauty and increase your market value.
Protecting Your Property And Your Budget
At Locklear's Pressure Washing, your business is our business. Our technicians will revitalize your property and take years off the look of your establishment. When you consult our experts, you'll be amazed at how clean and new your property will look.
When we clean your business, we do more than just the exterior; we can clean dirt, oil, food, mold, and stains off your walkways with our sidewalk cleaning. We understand the importance of keeping a professional image for your business, which is why our technicians are equipped with state-of-the-art tools and detergents to give your business a spotless clean. No matter what size your business is, we have the right skills and knowledge to improve the appearance of your property and extend the service life of your building, so it will shine for years to come!
Cleaning Articles & Tips
Get Your Home Clean From The Top Down!

Are you noticing dark spots and streaks on your roof? Those stains are not just a sign of natural discoloration; they are signs of moss, mold, and algae. Removing these stains from your roof is an es […]

DIY Pressure Washing Can Do More Harm Than Good

These days, many people spend more time at home and sprucing up their living space in their free time. Homeowners are also being introduced to the benefits of pressure washing and trying to tackle th […]
GET A FREE QUOTE TODAY FROM A CONCORD PRESSURE WASHING PROFESSIONAL!